AGA foto`s from Facebook and Instagram
APEX_is
Lotta Lille – Säkerhetsreglerna på Aga Gas är strikta, på taket bakom Tobias, Enköping
Photo Camilla Eckmühl, AGA lamps, Mora.
Photo Camilla Eckmühl
stickstof
Photo from Jan Stålhand
Go natt all folks
Khoudas Mohamed – From a friend and brother from Sweden
AGA Gas – FR 43 Super Bakslagsspärr
Truck from Danmark
Truck from Danmark
AGA Gas Ab Stenungsund
Tag Aga Gas Enköping Lediga Jobb
AGA huis Lidingo
AGA Gas AB in Stenungsund LAUTEC builds an air separator
AGA Gas AB Rotevägen 2, Sollentuna
Alvsjo
androsa Lindigö
ASA AGA_ces – CES  Asset Mamagement Team, O
asa_aga_ces – Fanny shows Lean the Knivsta way. At Aga cylinder refurbishment site in Knivsta, Sweden
Avesta
Photo Martin Flink
Första lossningen på Carlsberg är snart avklarad
Photo Martin Flink
Åbro Bryggeri
Kvällslossning så folk får dricka sin öl till helgen
Bast att foreviga regnovadret ihop med blasten som Aldrig intraffar pa Vatkusten bij AGA Stenungsund
catherinebulgaryna  – Running from one meeting to another Lidingo
dereman – houseofaga  – -The Winner of today's music quiz at AGA Göteborg
Het Panama kanaal wordt geplaatst op de Gustaf Dalén school in Stenstorp, Zweden
houseofaga – Lidingö gang during HoA workshop
houseofaga – AGA online shop in Sweden, Denmark and Norway went live. Now it is time to celebrate with the contributors in BSC
houseofaga – Another creative team ready to workshop in Enköping
houseofaga – Bernd Eulitz at Enköping filling plant on Safety Day
houseofaga – Greetings from the Örebro workshop
houseofaga – People gathering for a delicious smell all around the office.
Preparing for Waffle Day -Våffeldagen- at Lidingö office lead by waffle chef Sebastian.
houseofaga – Reflecting and sharing ideas during HoA workshop at Lidingö
houseofaga – Tack Knivsta för ert engagemang.  Joakim och Maria.
houseofaga – The third team in Enköping is ready to workshop.
houseofaga – Time for workshop in Enköping
houseofaga – Workshop in Älvsjö, Sweden
houseofaga – Workshop in Rotebro March 23rd
houseofaga – Workshoping in Örebro, Sweden
Kallt och friskt i Sundsvall
liketskriker – God morgon Upplands Väsby
liketskriker – Hänger på Loudden idag
liketskriker – Ibland kan det läcka lite #co2
liketskrikerLite söndagsjobb 👍 #LNG
liketskriker – Sista lossningen i Luleå efter en rätt stökig vecka
liketskriker – Soligt och jävligt
mariimartinson#houseofaga
mariimartinson – Valentine's Day groupfie with best colleagues Anna, Merja, Susanne, Janne, Milla, Unni, Cecilia, Marii and Julia Stockholm
martinallerby – Tobias – Martin prepared & ready for workshop -houseofaga -AGA ARENDAL
martinallerby – Workshop  Houseofaga-Arendal, team 1
martinallerby  – Workshop Arendal, Västra Götalands Län, Sweden
martinallerby#houseofaga @AGA Stenungsund – Team 2
martinallerby#houseofaga @Aga Stenungsund- Team1
martinallerby – First #houseofaga workshop in Sweden. @Aga Stenungsund
martinallerby – GBG-team participating in WS  Gothenborg
martinallerby – Ready for WS #houseofaga @Grimboåsen -Gothenburg sales office- –
Tobias Vikberg & Martin Allerby
martinallerby – Tack AGA Stenungsund för härligt engagemang under dagens -houseofaga -workshop. Niklas och Martin
millahuovila – Candy present for our super agency celebrating 25 years
millahuovilaPitkästä aikaa näin taas tämän kaunokaisen- AGA-auto vuodelta 1922
mosjolinda – Fina AGA svampar i Sandviken
Norrköping
Nu ar det kontrastrikt Igar solbad pa altanen idag har det regnat hela dan – tur att jag hade annat inplanerat AGA Stenungsund
Nya Varvets Skola Gotenborg
piterun – AGA i vinterstemning
rosieannelicamilla • Malmömässan
rosieannelicamilla  – Trollhättan, Sweden
-Safety in the yard- workshop, Enköping
stina_lekander – Workshop på Lidingö om AGAs mål och strategier
Sweden  Kungshamn
Tag Aga Gas Ab Stenungsund
Takplåt och paneler till AGA i Enköping
Photo from Staffan Meijer
För lastning — bij AGA Stenungsund
Photo from Staffan Meijer
Hit kan man också köra!!! — bij Societetshuset Marstrand
Photo from Staffan Meijer
Nu e det inte många timmar kvar tills det e helg — bij Stena aluminium Älmhult
van_mellis  – AGA Avesta
van_mellis  – Gothenborg
van_mellis – AW
van_mellis – Dagens resmål Stockholm
van_mellis – Fin utsikt i bakgrunden
van_mellis – Ute skiner äntligen solen och jag jobbar Gotenborg
AGA har gjort sitt jobb klart! Co2 på plats
Photo from Johanna Pettersson
Photo from Johanna Pettersson
Photo from Johanna Pettersson
Nu tänker vi
Photo from Kalles Bud & transport Zweden
Photo from Kalles Bud & transport Zweden
Photo from Kalles Bud & transport Zweden
Photo from Photo from Kent Dahlström
Photo from Photo from Kent Dahlström
Photo from Photo from Kent Dahlström
Tack för ett trevligt samtal Janne Trensum Krutis
Photo from Lennart Sjölund
nya lastbilar har ett inbyggt
Photo from Lennart Sjölund
Photo from Lennart Sjölund
Photo Uffe Andersson
Photo Uffe Andersson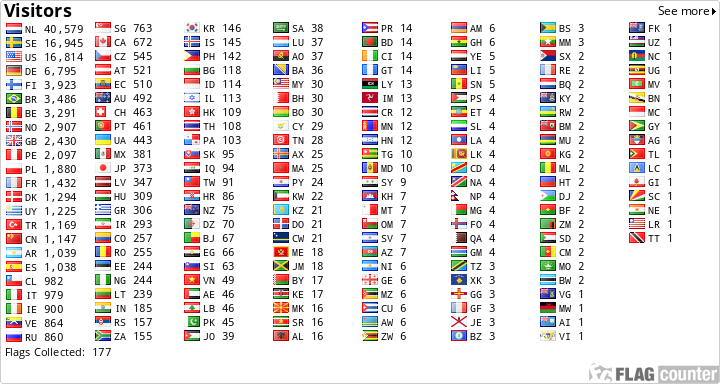 vanaf 11-05-2013