AGA photo`s from Johan Johansson
Part 4
AGA-plant in Stockvik, Sundsvall
AGA-PLANT at SSAB, Luleå
Delivery, stationary pump
AGA-plant Norrköping
Here is AGA Plant Sundsvall, nighttime, august 2018.
Piteå
Det känns lite jobbigt att skiljas, Domsjö Fabriker
Husum Fabriken, Zweden
Lossning Piteå
Åsså jag då
Emptying tank before visit workshop
Lastning LIC från järnvägsvagn, Piteå
Loading LIC from railway-wagon
My AGA-radio from 1963, yepp it's working
Norrköping
Norrköping
My truck
Smurfit Kappa Kraftliner. Piteå
My is 24 meter, maximum lenght is 25,25 meters
Hemma efter att ha varit på vägen 10 dgr – –  Nu 10 dgr ledigt
Here i help a farmer tog kill hens
Hi. It's me again, i was at polarcircle earlier. Now it's 5 minutes past midnight in Sweden and I am 112 miles South of the polarcircle – –  Look at the Light at the pic
Inga plumpar i protokollet
Poliskontroll Södertälje
Jobbar lite,  Harmånger, Zweden
Just my truck. Skellefteå
last rit
Lastning Södertälje
LIC Stockholm, Sweden. Last loading for this week
LNG-ship  MS-Seagas for loading of other wessels
Loading LIC from railway. North Sweden
Loading plant Södertälje
Looks like nice weather, compare to my place
Lossning LIC
På väg mot Kiruna, Polcirkeln
Passning the polarcircle. At this time of year it never get dark, The sun is up 24hrs a day. The land of midnightsun
Railwayloading in Piteå
Rastplats Sidensjö
Secret place in the woods
Simultaneus unloading, LOX and LIC. Piteå
Ska man göra ngt så ska man väl göra det ordentligt
Swedish LIC-truck. Load-capacity 35.000 kg
Unloading LIC, Northen Sweden
Torsta – –  kanske blandas med att jag vet att det är mitt sista arbetspass här uppe i norr.
Hoppas att ni får en fin kväll allihopa. — bij Bilprovningen
Sundsvall 2018-08-16. My last delivery for AGA Sweden. I've had 5 fantastic years, thank you so much, especially to the AGA office in Avesta
This have been my best job so far in my life. Now me and my wife moving to the most beatyful place in Sweden. Gotland
And we'll start a new lifechapter there. No names, but no one is forgotten. Drive safe and god speed. Love ya'll. Thank you
First delivery of filled cylinders from AGA new fillingplant in Enköping Sweden
Jobbar lite
Lastning i soluppgång. Norrköping — bij Aga Gasdepå Norlic Norrköping
Tänk va, fyra år sedan man körde första LIC – lasset, nyuppkörd. Med Benny Andersson s bil
Tvättat och syrat fälgar. Nu är det bara hemresan på 4 timmar kvar. Ha en fin helg allihopa. Och ni som jobbar, kör fint
Hi there, everyone..
I'm back..I'm back, at my old company, since november.
Our planes starting a new chapter in life, went a little bit wrong. So moving to the beatyful island, Gotland, is put on holld, well, we can say, movin is put on hold…My dear colleuges, think two times , when you fall down in this deep hole, when work sucks…..deliver gas is the best fuxxxng job we can have, that's how i feel anyway.?? But i'm curios in one thing, if i want to be a Lindedriver in, for exampel, Austria, how'm doing, ??? Someone who know? Is it a company outside Linde , that's own the trucks, like here in Sweden..
God speed to ya'll.
Ans summer
Autumn morning in Dalarna, Sweden
Dalarna, Sweden
First delivery of today
Loading LOXL
Sweden, north part. Winter
Cold morning in Dalarna, Sweden
Delivery of MEDLOX to one of the biggest hospital in Sweden. Sunny and nice autumm Day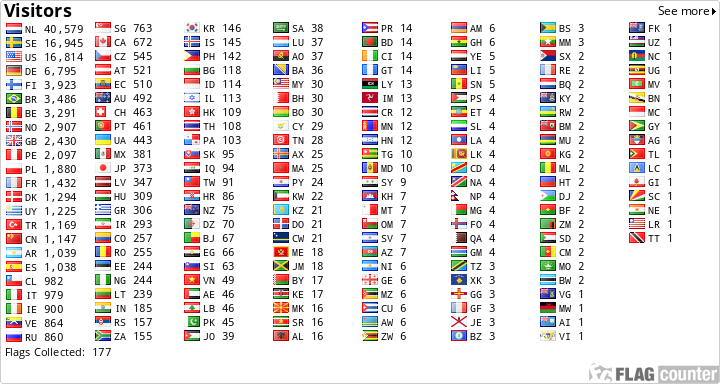 vanaf 11-05-2013