MEXICO
AGAMEX - Mexico City 1955-1965 Industrial building in Naucalpan, State of Mexico
Compania Mexicana AGA  NA
MEXICO
Agua de Tabasco 
Thorcom, AGA GAS
Ilustraciones para niños Innovaciones Suecas, boceto y gráfico final, Museo Universum
AGA GAS, S.A. DE C.V.  PLANTA TLALNEPANTLA Y TOLUCA mexico
AGA Coatzacoalcos, Veracruz mexico
AGA GAS, S.A. DE C.V.   PLANTA TLALNEPANTLA Y TOLUCA.
 Mexico
February 20 2007
DANBURY, Conn., February 20, 2007 — Praxair Inc. (NYSE: PX) announced today that it has entered  into a definitive agreement with The Linde Group to acquire Linde's industrial and medical gases business in Mexico. Linde's Mexican business operates under the name of AGA S.A. de C.V. Terms of the transaction were not disclosed. The transaction excludes the Mexican assets of the BOC Group, which Linde acquired as part of their worldwide acquisition of BOC.
The agreement has been approved by Mexico's Federal Competition Commission and the transaction is expected to close in a few weeks.
The sale of Linde's Mexican business is part of a mutual agreement between Praxair and Linde under which Linde acquired the Turkey-based industrial gases producer Karbogaz A. S. in July, 2006. Karbogaz was formerly a joint venture company between Praxair and Ismail Aytemiz of Istanbul, Turkey.
AGA S.A. de C.V. was acquired by the Linde Group in 1999 as part of its acquisition of Swedish gases producer AGA A.B. The business operates throughout Mexico, generating sales of approximately $75 million in fiscal 2006.
"The acquisition of AGA S.A. de C.V. will increase our presence in the metropolitan area of Mexico City and place Praxair Mexico in a position to maintain its strong sales growth in the years ahead," said Eduardo Menezes, managing director, Praxair Mexico.
The Linde Group is a world leading industrial gases and engineering company with more than 53,000 employees working in around 70 countries worldwide. With the acquisition of The BOC Group, the company has gases and engineering sales of approximately 12 billion euros. The strategy of the Linde Group is geared towards earnings-based growth and focuses on the expansion of its international business with forward-looking products and services.
Praxair, Inc. is the largest industrial gases company in North and South America, and one of the largest worldwide, with 2006 sales of $8.3 billion. The company produces, sells and distributes atmospheric and process gases, and high-performance surface coatings. Praxair products, services and technologies bring productivity and environmental benefits to a wide variety of industries, including aerospace, chemicals, food and beverage, electronics, energy, healthcare, manufacturing, metals and others.
Nederlands Google vertaling;
20 februari 2007

Danbury, Conn, 20 februari 2007 - Praxair Inc. (NYSE: PX) vandaag aangekondigd dat het is opgenomen in een definitieve overeenkomst met The Linde Group Linde Industriële en medische gassen bedrijf over te nemen in Mexico. Linde's Mexican bedrijf opereert onder de naam van AGA SA de C.V. De voorwaarden van de transactie zijn niet bekendgemaakt. De transactie sluit de Mexicaanse activa van de BOC Group, die Linde verworven als onderdeel van hun wereldwijde overname van BOC.

De overeenkomst is-goedgekeurd door Mexico Federal Competition Commission en de transactie wordt naar verwachting in een paar weken.

De verkoop van Linde's Mexican bedrijf is onderdeel van een wederzijds akkoord tussen welke Praxair en Linde Linde verworven onder de Turkije-gebaseerde industriële gassen producent Karbogaz AS in juli 2006. Karbogaz was vroeger een joint venture Praxair en Ismail Tussen Aytemiz van Istanbul, Turkije .

AGA SA de C.V. werd overgenomen door de Linde Group in 1999 als onderdeel van de STI overname van de Zweedse producent gassen AGA AB Het bedrijf is actief in heel Mexico, het genereren van omzet van circa $ 75.000.000 in fiscaal 2006.

"De overname van AGA SA de CV zal onze aanwezigheid in het grootstedelijk gebied van Mexico-Stad en plaats Praxair Mexico te verhogen in een positie om haar sterke omzetgroei in de komende jaren handhaven," zei Eduardo Menezes, managing director Praxair Mexico.

The Linde Group is een wereldwijd toonaangevende gassen en de machinebouwindustrie bedrijf met meer dan 53.000 medewerkers in ongeveer 70 landen wereldwijd. Met de overname van The BOC Group, het bedrijf heb je gassen en engineering omzet van circa 12 miljard euro. De strategie van de Linde Group is gericht op groei van de winst-based en richt zich op de internationale expansie van haar activiteiten met toekomstgerichte producten en diensten.

Praxair, Inc is de grootste producent van industriële gassen in Noord- en Zuid-Amerika, en één van de grootste ter wereld, met 2006 een omzet van $ 8300000000. Het bedrijf produceert, verkoopt en distribueert atmosferische en proces gassen, en high-performance coatings. Praxair producten, diensten en technologieën brengen productiviteit en ecologische voordelen aan een breed scala van industrieën, lekkernijen, zoals lucht- en ruimtevaart, chemie, voedsel en drank, elektronica, energie, gezondheidszorg, productie, metalen en anderen
AGA DW 22, from AGA Malmö Sweden
Se vende planta de soldar de voltaje de 30 a 230 marca - AGA.
- unicamente dos veces de ofrescan
Se vende planta de soldar de voltaje de 30 a 230 marca - AGA.
- unicamente dos veces de ofrescan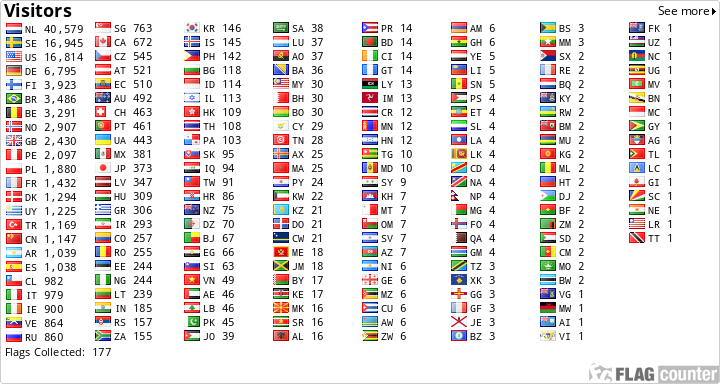 vanaf 11-05-2013